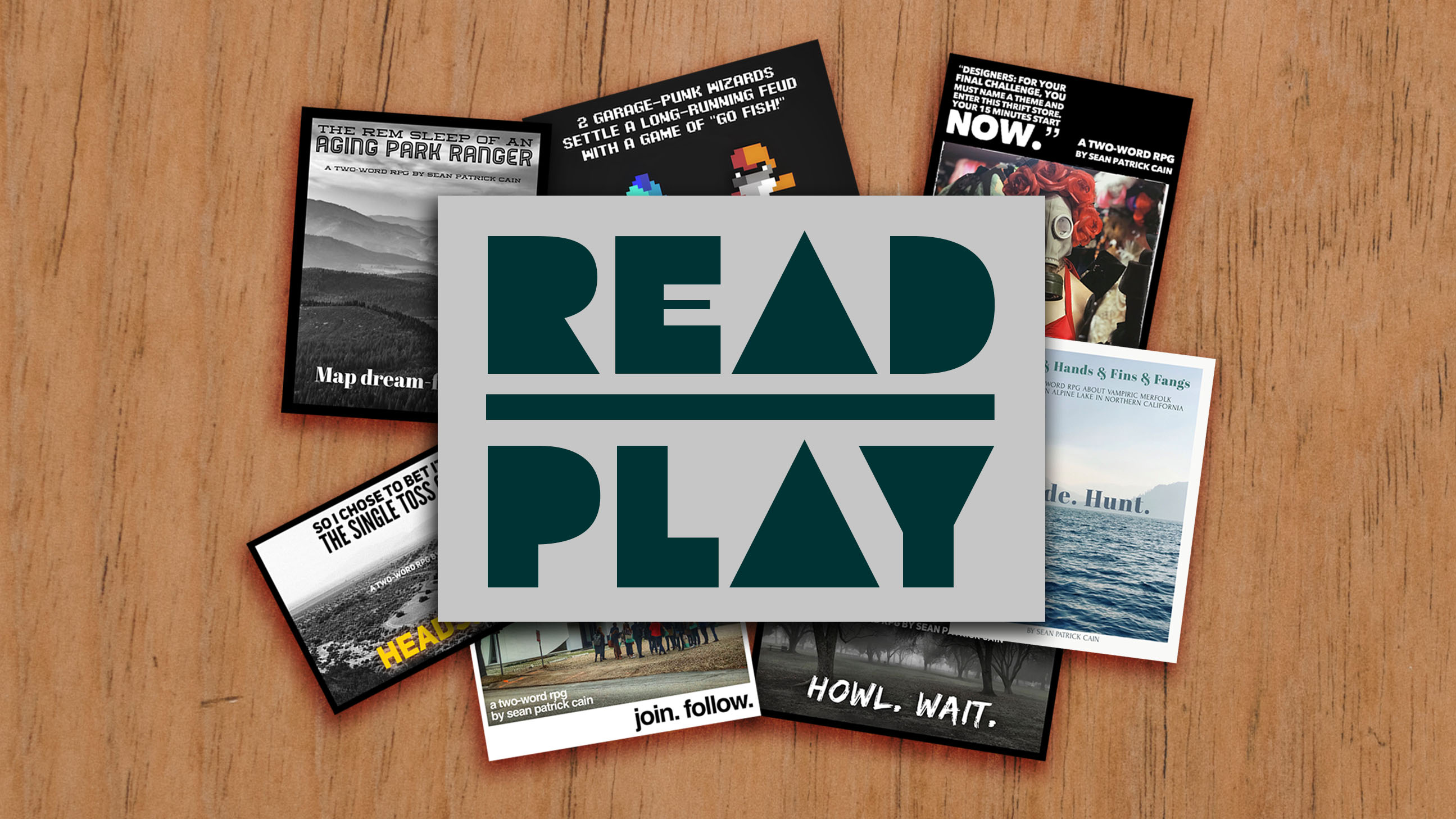 READ/PLAY
A downloadable collection of games
READ/PLAY is a collection of two-word RPGs originally created for 2019's #2WordRPGJam.
Discover a local community of werewolves
Interrogate the complicated cultures of local tourism and tourist consumption
Battle a spell-casting, denim-wearing rival
Live out your reality-fashion-competition fantasies and support your friendly local thrift store
Dream of a dying wilderness
And more
All games are presented as high-resolution JPEG images in their original formats, as well as additional formats for printing on 4x6, 5x7, and 8x10 photo paper.
Purchase
In order to download this collection of games you must purchase it at or above the minimum price of $1 USD. You will get access to the following files:
READ-PLAY - A Collection of Two-Word RPGs by SPC.zip
74 MB
READ PLAY - Plain Text.txt
2 kB
Community Copies
Support this collection of games at or above a special price point to receive something exclusive.
Community Copy
If can't afford to purchase READ/PLAY, help yourself to a community copy.
If you appreciate the game, please consider leaving a 5-star rating. A kind review or social media post can also go a long way.
Comments
Log in with itch.io to leave a comment.
Gorgeous, really sparked my imagination. These would make fun posters :)
This is... not what I expected.
It's an interesting exploration of minimalism that raises some interesting questions about game design. How much rules does a game need? What is the expected amount of homebrewing in a game? Is it still the same game is most of the gameplay is homebrewed? What is a game?
However, I can't shake off the feeling that if I were to buy this (I haven't; I've received this in a bundle), I would probably be disappoined.

Added: If anyone has doubts, like I did: these are not games with 2 verbs (i.e. 2 actions), these are literally games with 2 words (+ tagline and images). They're conceptually interesting, they're well designed, beautiful and high quality. Though-provoking and available in different formats.

But the 2-word format has some inherent limitations, so you'd need to come up with some rulings / house rules if you want to play these games.

Brilliant Stuff, more pls lol
Thank you! That's really nice to hear.
Maybe Volume 2 this year?